Welcome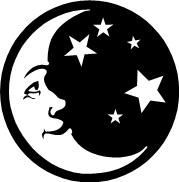 As of 04/03/2023, Washington State has lifted the face mask mandate, however I understand that some would prefer to continue doing so. If so, please bring a mask to wear during your massage.
I have adjusted my schedule to allow time for cleaning between patients, and to keep contact with others to a minimum.
If you are sick in any way please cancel your appointment and stay home. Be well!
~Heidi
Welcome to my Website! If you're looking for a professional massage therapist in DuPont, Washington, you've come to the right place.
I am not accepting new insurance patients at this time.
I am trained in a variety of bodywork styles, and you can click on the "Services & Rates" page to learn more about the various techniques I use in my work.
To schedule an appointment click "Contact Me" and send me a message. I will contact you to confirm the details of your appointment, and also answer any questions you might have.
Thanks for visiting, and have a great day!
Heidi L Lee, BS, LMT WA Licence #MA00014297